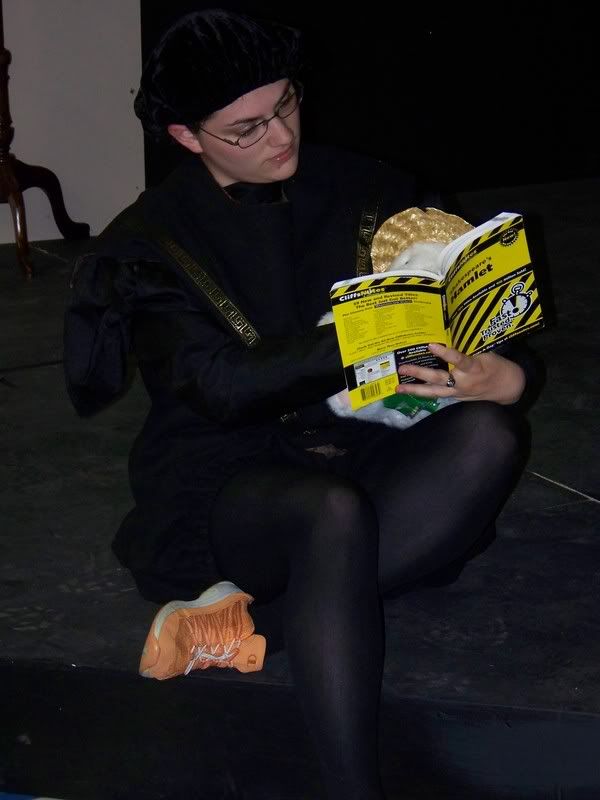 So I'm still in Ohio :-D for those wondering, though that's not Ohio, that's Megan. I took that yesterday during rehearsal which went powerfully well. That's Prince Hamlet reading the cliff notes version of Hamlet to the Cadburry Easter Bunny. The play is "The Complete Works of Shakespeare, Abridged." And this is the latter half of that play seeing as the front part of it was done last year and had to be delayed due to one of their number, one Eric by name, falling off the stage and breaking his leg.

Remember, it's bad luck to wish anyone in the theater ''good luck'' on the night of the performance and so you tell them to "Break a leg'' instead. Eric took that rather literally and while it was a stunning exit to make, it meant the rest of the play had to be postponed. Here's a visual of Eric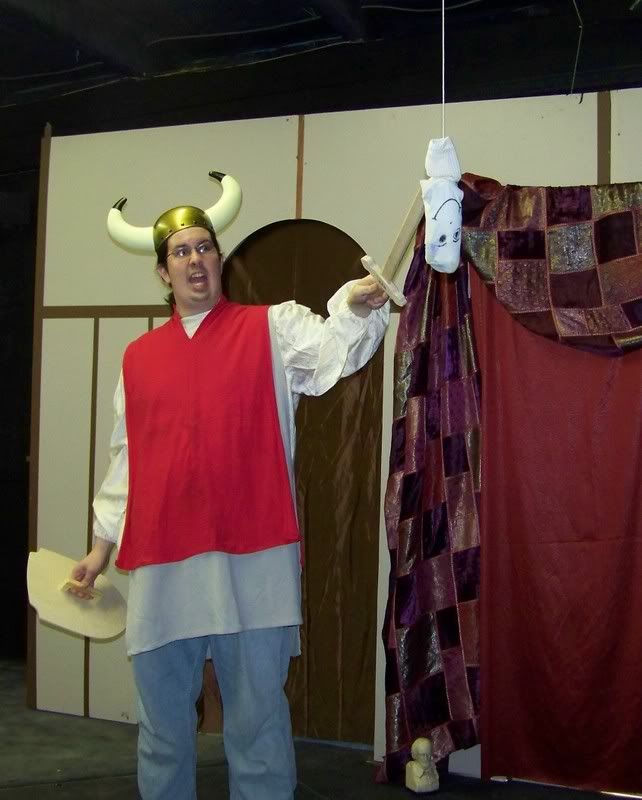 As you can see he's a man of many talents, including but not limited to, ghost busting. Healed up and ready to tackle the second half of the production, Eric stole the spotlight several times from Megan and Amie in turn stole it from him. Basically it was forty five minutes of delight as four hams (Megan, Eric, Aime and Tiffany) took us through a celebration of Shakespeare's best known play and moved from parody to original play, weaving in and out of character. William Shakespeare is beloved for many reasons, but at the heart of his work is the feel that the stories were written for the common man, and because of this people love him to this day. I'll close with some highlights. And I'm still not coming home.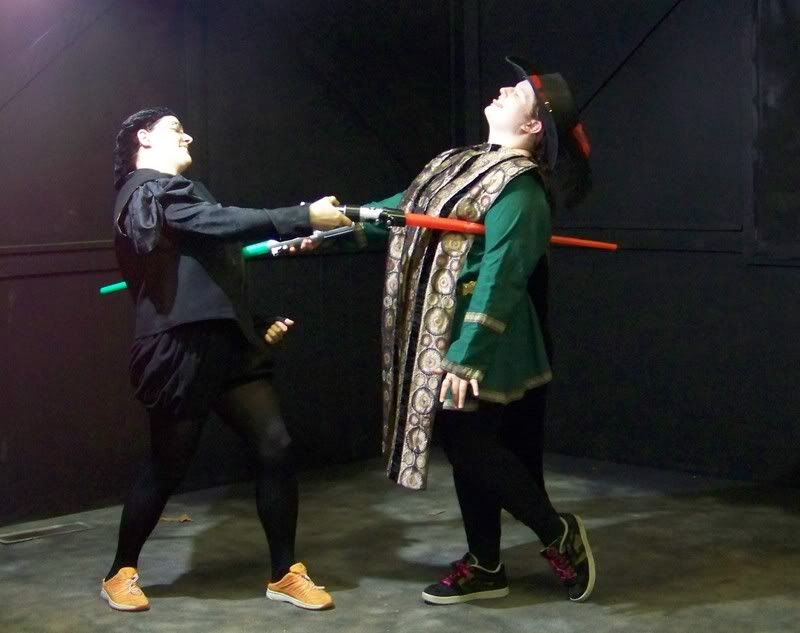 Because Rhu (who is Hamlet and all in black with the Red Light Saber) loves Star Wars so much, it had to make it into part of the parody. That's Aime (Laertes) there impaled on her bright red saber.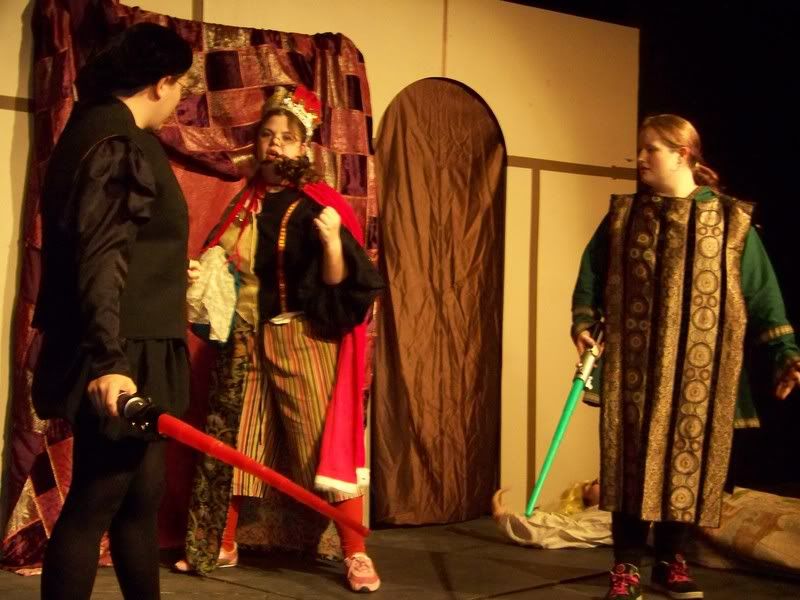 There's Tiffany, Amie and Megan taking on the part of Hamlet where all . . .no no pretty much any moment in Hamlet all hades is breaking lose. So that is the final confrontation between Hamlet and his uncle/father/mother(King Claudius and Queen Gertrude) played by Tiffany and Aime's character (Laertes). Ah, but where you ask is the lovely Ophelia? Right here, Eric played her too!