There was a best selling fantasy author who was part tale teller, part swashbuckler, and part teacher. A week ago he came to the store where I work, and brought a long sharp metal pointy thing along just for fun.


This was a good thing, because I had invited him to come and have a book signing at the store and he made time in his busy family/work/adventures/writing schedule to do just that! It was a bit of a rainy night, but the turn out was incredible! I set out roughly 15 chairs and after thirty minutes they were filled and fans were waiting for a sneak peak into the Isle of Swords!


Here are a father and son that are some of my favorite The Door Within fans! For starters, they read the books together and for another they face some unique challenges when it comes to reading anything. It's one that I share with them to some degree.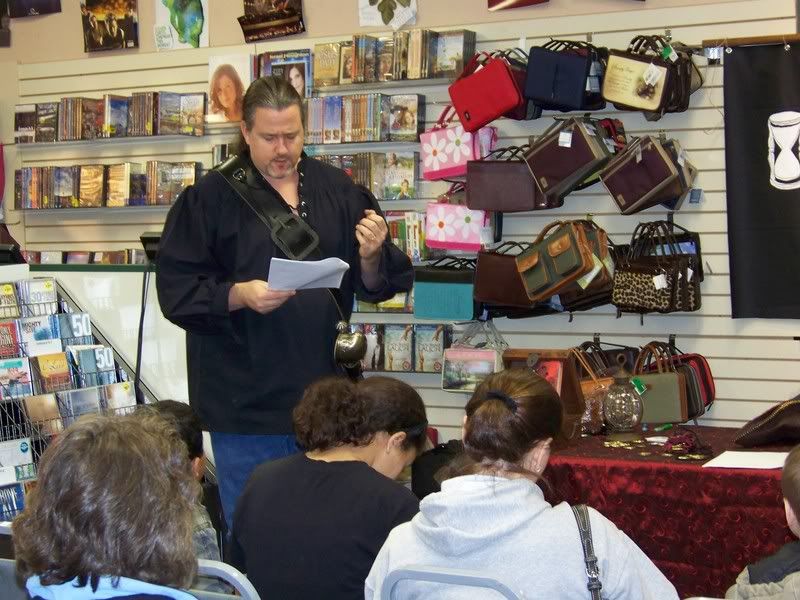 You know should Thomas Nelson ever do audio versions of his books, I really hope they offer him the opportunity to read them himself! All Door Within fans *MUST* hear him do a dramatic reading at least once in their life time! I've heard him do readings I don't know how many times, and every time I get dragged into his worlds through his words. It's definitely worth coming a great distance to experience the Seanachai employ his craft.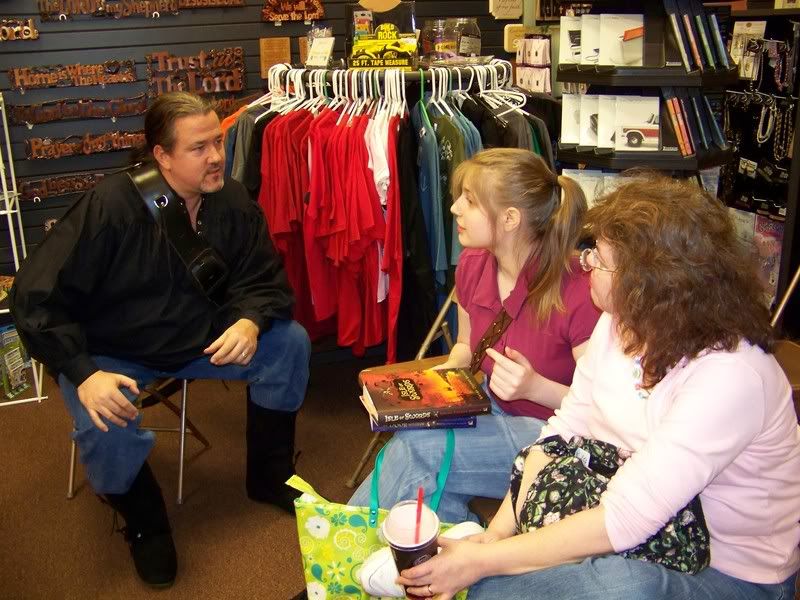 Did I mention that he makes the events all about you guys?! Here's Wayne doing what he does best at a book event, encouraging his fans and sharing some of the behind the scenes stuff you'll never hear unless you hunt him down in person! (He's going to be on the move again soon! Keep watching his blog for updates!)

Oh, and if you ask very very nicely, he might let you hold his sword.


"And here we see best selling fantasy author Wayne Thomas Batson being taken hostage by a lovely young fan."


"And here, a young blood is learning the proper way to hold a cutlass, with tips from a salty dog of unknown origin.''