So, having nothing better to do today than be vague and mysterious, I thought I would leave some hints as to what I have been working on for this particular signing. The above going to represent Bryan Davis and his books. Hmm, whatever could it be. . . .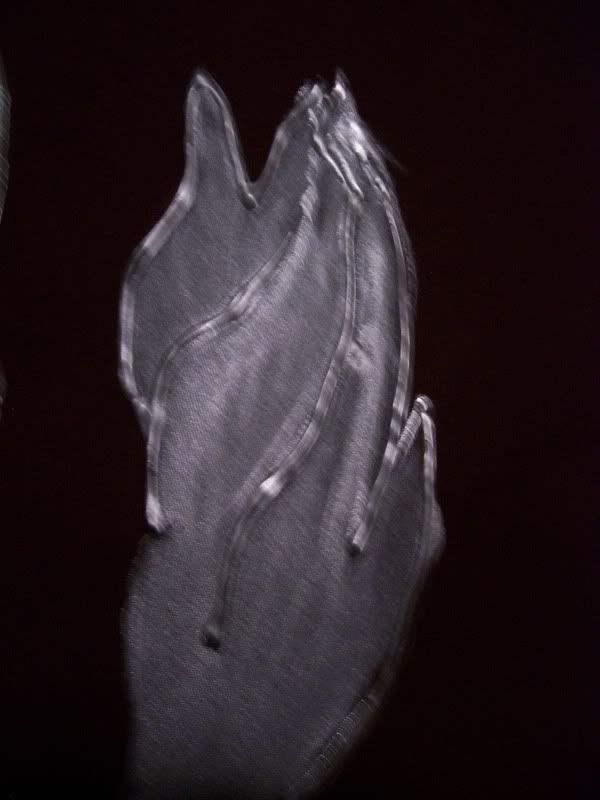 And that one's for Christopher Hopper and his books. Someone told me it looked like a rogue soft-serve cone. I can kinda see that, but no, alas there will be no soft serve ice cream at the event.





And last but by no means least, is this item which will be used to represent Sharon Hinck and her tomes. This one has been likened to worms doing precision drills or spaghetti preforming a synchronized swimming routine. Also valid guesses, but also incorrect. I suppose that to see the mystery revealed you'll just have to stop back by when I have pictures up of the event.




I'd put a picture here to hint about the thingie for Wayne too, but I can't seeing as it is in the front window of the store right now. I finished that one first, (I always experiment on Wayne's things) and it turned out so well that the staff asked if they could put it in the front window with the other things and books and I yielded to their pleas.

But that lovely dragon face right there? I painted that for Wayne coupla months ago. I didn't want anyone thinking he was a neglected author or anything like that. I'm also inordinately fond of how well that turned out, so much so I think I'll post another pic. of it.







There you go. Now no one need accuse me of being modest. ;)